Hello everyone!
My PC has two user accounts. Usually we work in turns without logout, simply switching our sessions via Ctrl+Alt+F7/F8. This worked well in Linux Mint 18 Cinnamon (Sarah gradually upgraded to Sylvia without re-installation) but not now.
Now I've installed LM 19 Tara Cinnamon (a clean installation, not an upgrade). When one starts a new session one sees a very low-res login screen (must be 640×480) and, after logging in, the second session starts with the same tiny display resolution and Cinnamon immediately crashes.
At the same time switching back to the first session (on tty7) restores it in FullHD resolution as it was left.
If the first user logs out completely, then the login screen remains FullHD and the second user can log in and work ok. So it is not user account but display management that fails. Somehow the normal display is reserved only for tty7 and all other sessions (tty8, tty9) start in a virtual display with only basic settings.
Here are
xrandr
outputs and display settings for the first and the second user session running in parallel: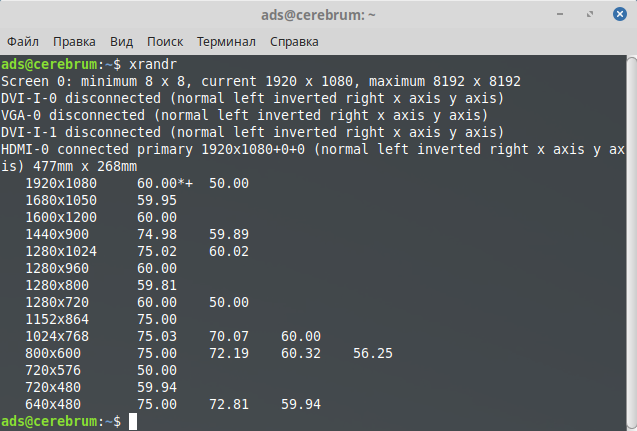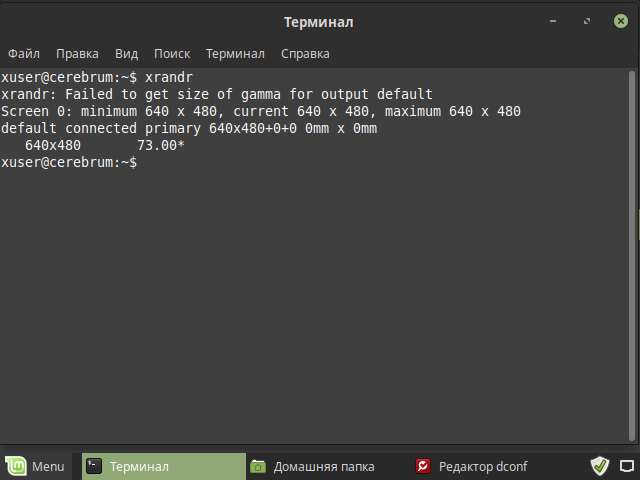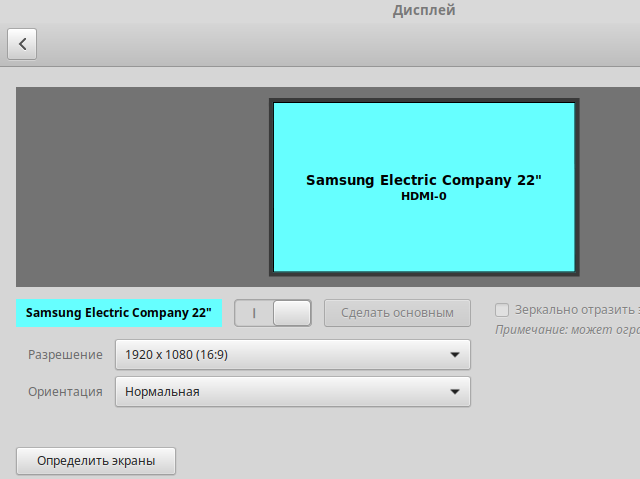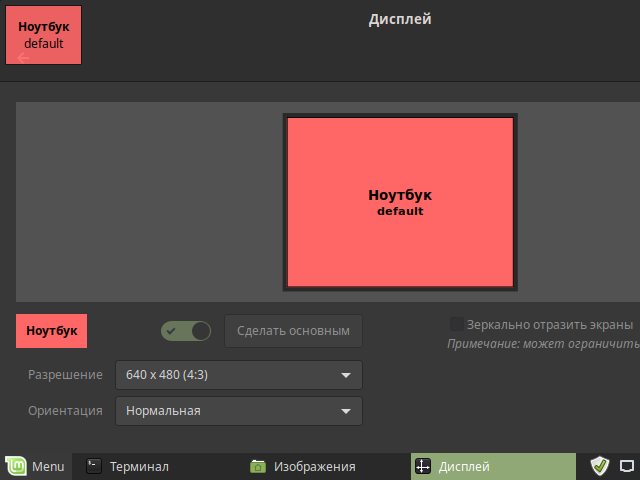 (sorry for cropping, I don't get how to attach images larger than 640×480)
As you see in the second session the normal monitor is unavailable (the title 'Ноутбук' means 'Laptop', yet it's the same desktop PC with the same Samsung monitor attached) and so its resolution cannot be changed.
(I use Nvidia GT 240 GPU with the recommended driver, nvidia-340 (340.106-0ubuntu3) if it matters)
So I believe the problem is in LightDM. Previously I installed Sarah with MDM and during the upgrades it must have stayed in place.
So, the question. Is it a known problem? And can one fix it without bringing back MDM?
P.S. Previously, when I started Sylvia for the last time before re-installation I saw the same low-res desktop for the first user. I didn't bother to fix it as it was all ready for re-installation. Dunno what it has to do with the new installation.