...from yesterday's coronal mass ejection, on spaceweather.com.

jim
Actually quite a cool list of images
Direct link:
http://spaceweather.com/aurora/gallery_01jan12.htm
Example thumbnail: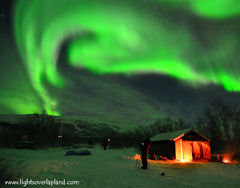 Level 13

Posts: 4578
Joined: Sun Jan 11, 2009 9:54 am
Location: Right about here
Nice! I bookmarked the site and added several shots to my wallpaper collection.
Registered Linux User 483387
Level 3

Posts: 120
Joined: Sat Sep 05, 2009 5:03 pm
Location: Fort Worth, Texas, USA
Contact:
Wow. Very cool, but way to cold for the likes of me...