Hi,
I recently installed Linux Mint 19 MATE in VirtualBox. I already installed the guest additions.
Afterwards, i ran the driver manager and, given the options, selected to install "virtualbox-guest-x11"
Now, if I run the Driver Manager, I get this screen: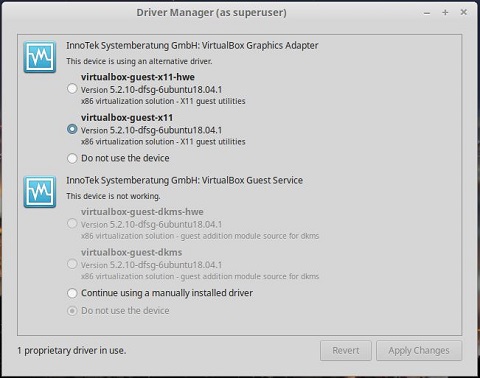 Is this ok or should i change something?
Thank you in advance.