Hello,
I'm running LMDE update pack 4 with MATE desktop. I'd like to use compiz as well (which works fine over MATE), but there's a strange high CPU usage: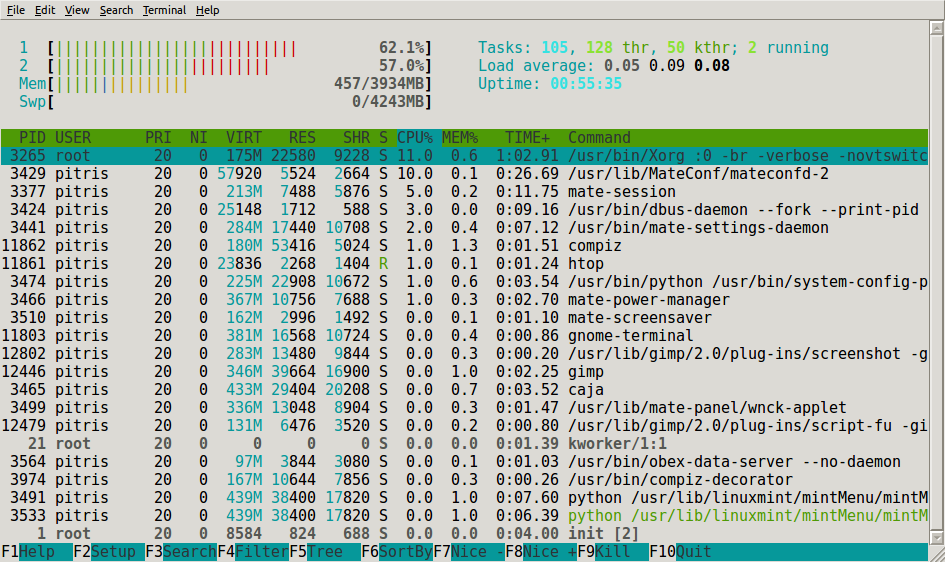 I can see that both cores are running at ~50% (and I can hear the laptop fans), but I don't see any process using this much CPU!
What does it mean and can I somehow fix this?
Thanks!