I noticed that it's impossible to watch game streams (broadcasts) in Steam client. I get this message instead of video:
"YOUR WEB BROWSER DOES NOT SUPPORT THE MINIMUM SET OF FEATURES REQUIRED TO WATCH THIS BROADCAST".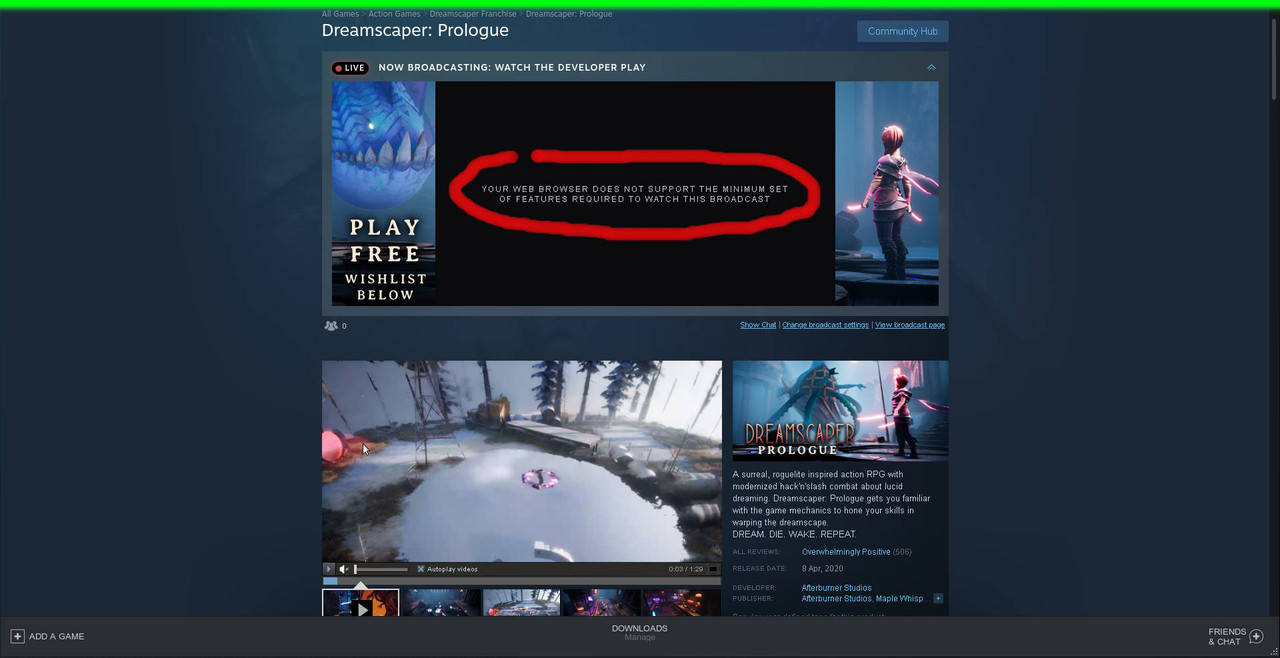 At the same time games trailers are ok to play in Steam client. And also watching game streams/broadcasts from Steam web site in Firefox is working. I have still LMDE3 installed on other drive and there's no such problem in LMDE3.