What is Burg?
burg is a brand-new boot loader based on GRUB. It uses a new object format which allows it to be built in a wider range of OS, including Linux/Windows/OSX/Solaris/FreeBSD, etc. It also has a highly configurable menu system which works in both text and graphic mode. Burg is a beautiful bootloader which uses animations, icons and HD wallpapers to make boot menu impressive. It gives us the option to change themes and set customized wallpapers for boot loader background.
Installation:
To install Burg on Linux Mint open Terminal (Press Ctrl+Alt+T) and copy the following commands in it:
t - Open theme selection menu
f - Toggle between folding mode
n - Jump to the next item with the same class
w - Jump to the next Windows item
u - Jump to the next Ubuntu item
e - Edit the command of current boot item
c - Open a terminal window
2 - Open two terminal windows
h - Display help dialog (only available in sora theme)
i - Display about dialog (only available in sora theme)
q - Return to old grub menu
F5/ctrl-x - Finish edit
F6 - Switch window in dual terminal mode
F7 - List the folded boot items
F8 - Toggle between graphic and text mode
F9 - shutdown
F10 - reboot
ESC - quit from the current popup menu or dialog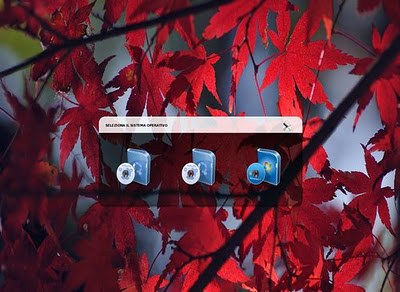 You can also install Super Boot Manager for better customization.
What is Super Boot Manager?
Super-Boot-Manger is a simple gui created with buc (
http://buc.intilinux.com/wiki/index.php ... principale
). This interface has the main purpose to make easer and intuitive configuration of Grub, Burg (Brand-new Universal loadeR from GRUB) and Plymouth. This interface also allows the installation of Burg, the installation of many graphic themes for Burg and Plymouth and it allows the creation of customized themes.
Installation:
To install Super Boot Manager on Linux Mint open Terminal (Press Ctrl+Alt+T) and copy the following commands in it: