I've never had issues installing LM in Virtualbox 5.1.34 in the default 'BIOS' mode on a virtual disk with a DOS partition table.
I decided to familiarize myself with EFI installs, so I set up a VM in EFI mode with a GPT virtual disk.
Installation proceeded with no issues, but upon reboot I got the EFI shell: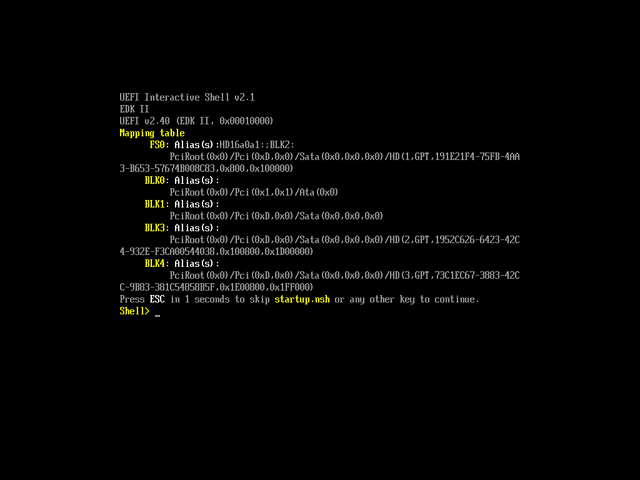 Anyone else had this happen, and what might be the cause?
TIA, Mike