Hi! First time writing here, as there may be other people facing the same headache.
System:
HP Zbook 15 G4
Linux Mint 20 XFCE
Previous (working) Linux Kernel: 5.4.0-42-generic
Processor: Intel© Core™ i7 7700HQ
GPU: Nvidia Quadro M2200
I had an error message when updating the kernel to v5.4.0-47-51 via the integrated mintUpdate, similar to the one detailed in this post:
https://www.linuxquestions.org/question ... 175681933/
When rebooting, the boot fails and drops to a initramfs prompts (busybox). When trying to exit the mode, I get the messages:
Code: Select all
Gave up waiting for root file system device. Common problems:
 -Boot args (cat /proc/cmdline)
  - Check rootdelay+ (did the system wait long enough?)
 - Missing modules (cat /proc/modules; ls /dev)
ALERT! UUID=600ac16a-71b74e3f-9787-09d64f54a6e4 does not exist. Dropping to a shell!

Here is an image of the error: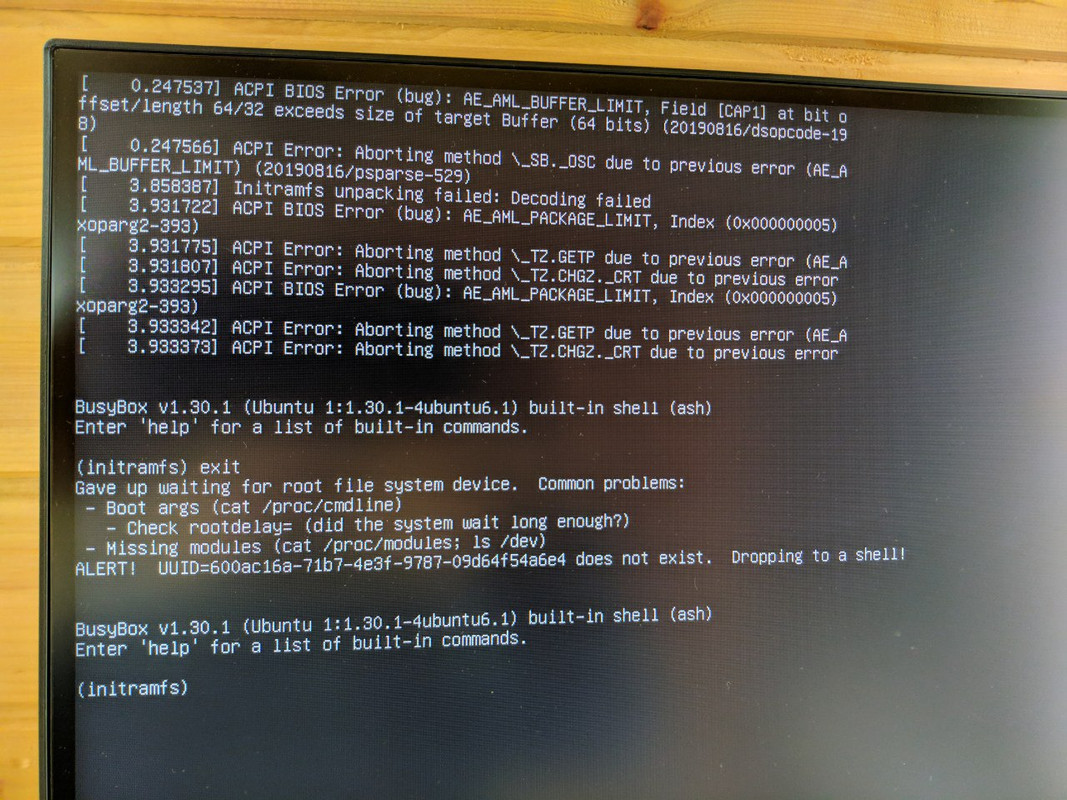 Fortunately I had a Timeshift image to restore.
I decided to write because I believe it has something to do with the motherboards used by HP, or some other reason around the brand and hardware components that were used (the user in the forum mentioned above had the same problem with this kernel version in a HP laptop).
I have another computer with the exact same OS and software setup, which updated normally to the newest kernel.
For now, I will be ignoring this kernel update.
Does anyone have experience with this?
Thanks for reading!