Hello!
I am already using Linux Mint 18.3 on my laptop.
My HDD also has on old NTFS partition with all my documents, beside the Home and Linux Mint partition.
There is a lot of free space in the NTFS partition and I would like to increase the size of the Mint partition, even if that means to reinstall Mint.
I installed Gparted, I can see all my partitions but the NTFS partition can not be resized at all if I right click on it. (the resize option is grey)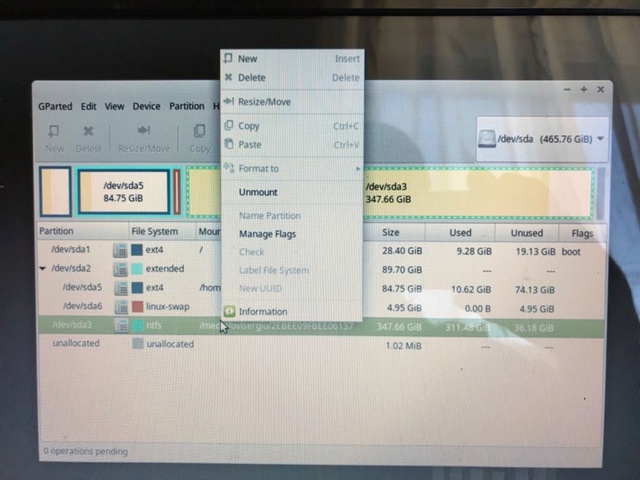 Thank you!