Hi, all. First time poster to this forum. I've been running 32-bit Mint 19.3 with XFCE for several months on an old netbook from 2010, and I haven't run into any problems until recently. The other day I updated my packages and kernel with apt-get, and the next time I booted up, my desktop environment looked completely different-- not at all like it used to. I've tried booting with backup kernels, but that hasn't changed anything.
How things look now:
How things used to look (this is from the Mint website):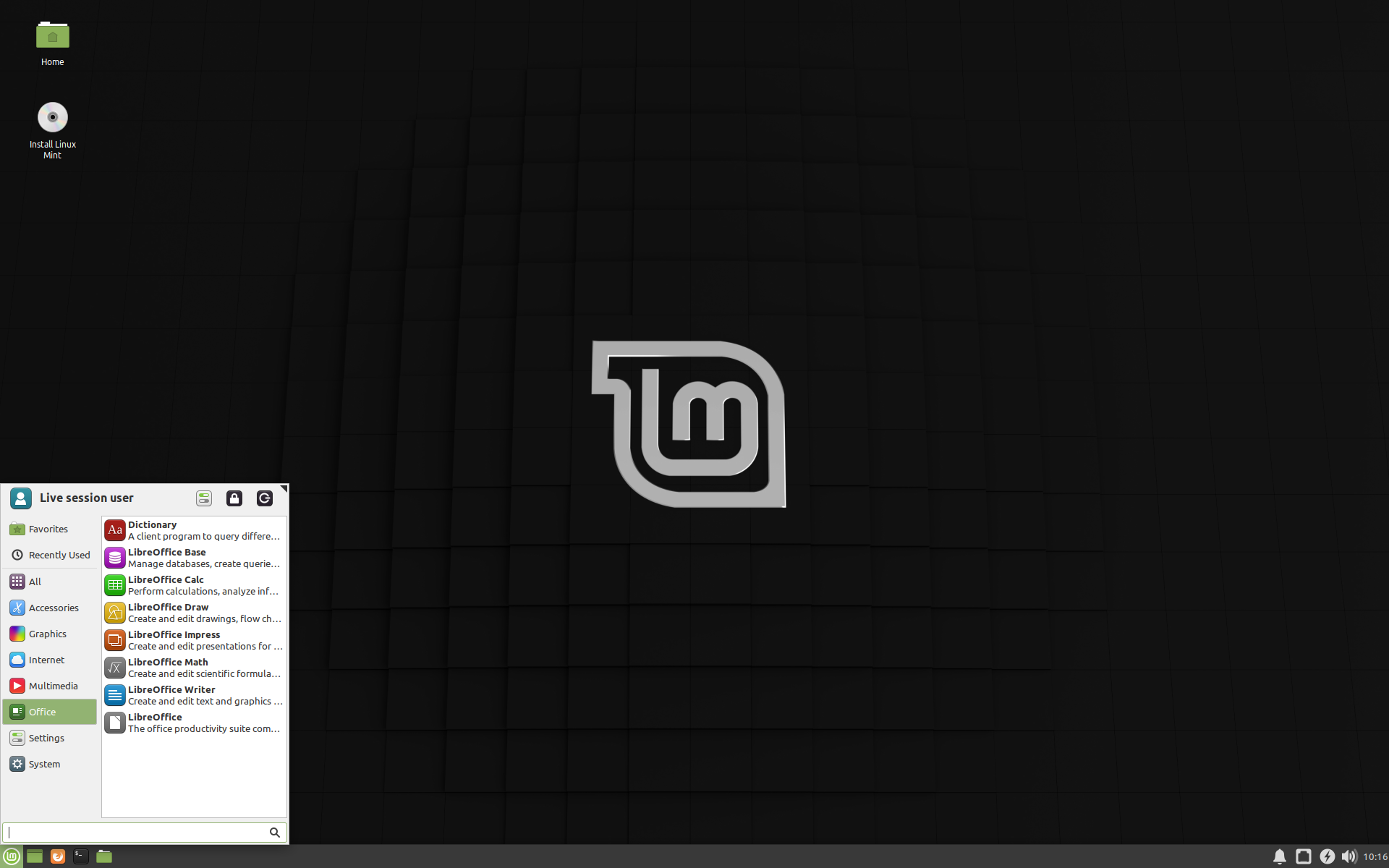 Output from a couple terminal commands:
Code: Select all
freeman@freeman-Inspiron-1011:~$ echo $XDG_CURRENT_DESKTOP
XFCE
freeman@freeman-Inspiron-1011:~$ wm-detect
Desktop environment: XFCE
Window manager: xfwm4 (4432)
Compositing: disabled
Has anyone seen anything like this? Any ideas on how to restore proper XFCE functionality?