My Specs:
Intel Core i5-6200u, Nvidia Geforce 930m, 8GB RAM, Linux Mint 18.3 64-bit, Laptop.
Problems with Proprietary driver:
Screen tearing, Stuttering/Choppy video playback, problems with 60fps video playback, Window movement not smooth.
Problems with Open Source Driver:
Same except screen tearing.
These are the drivers I use.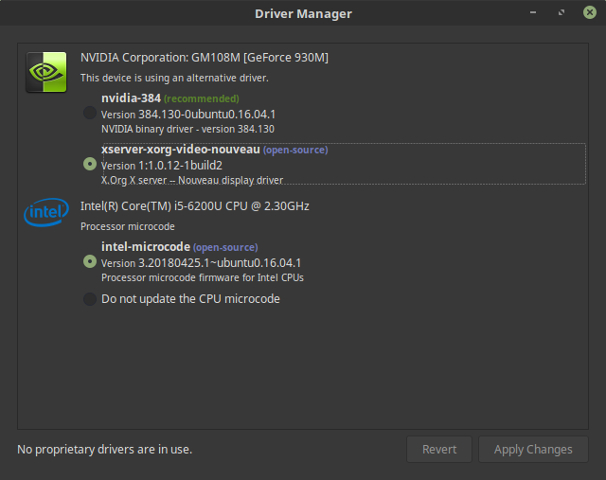 Searched for all the different thing and tried them all nothing works. Looking for a permanent solution. Mint, Ubuntu, Zorin, Lubuntu, Manjaro. I tried them all. They produce same problem.