FYI: I compared distros for memory-usage again: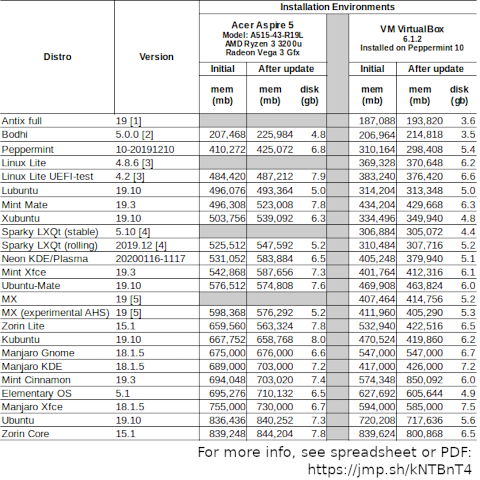 [click to enlarge]
For more info, see spreadsheet or PDF at https://jmp.sh/kNTBnT4
This came about because I got a new laptop and wanted to try installing a few distros to see how compatible it is with Linux. That seemed like a good time to collect details again. Last time I only did it in a virtual machine. (This time I did both a real & virtual machine).
It's fun to "speed date" distros this way, get a initial impression of them. I've been running MX Linux since the last time I did that (I love MX. No reason to move to something else. I just want to expand my horizons. I'm running Peppermint 10 right now. In a few months I'll spin the bottle again.). I'd like to give Linux Lite a try. It looks attractive to me. I've had some issues with its ISOs not being bootable. But, in the Lubuntu (small-distro category) it looks really good to me.
There are also other distros running LXQt now, too. Sparky Linux, for example.